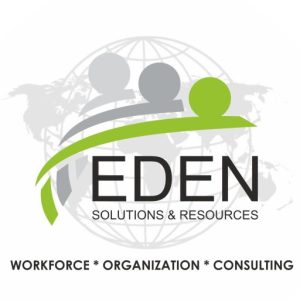 Head of Media and Advertising Agency
Communication Consulting
Head of Media and Advertising Agency
Job Overview:
As the Head of Media and Advertising Agency in Abuja, you will be responsible for overseeing the overall operations and strategic direction of the agency. Your primary focus will be on planning and executing advertising campaigns, managing media buying and placement, and driving creative initiatives to enhance the agency's reputation and profitability. This leadership role requires a strong understanding of the media landscape, excellent communication skills, and the ability to build and maintain relationships with clients and media partners.
Key Responsibilities:
Strategic Planning: Develop and implement the agency's long-term strategic plans and objectives, aligning them with the overall business goals and market trends.
Client Management: Foster strong relationships with existing clients, understand their marketing needs, and work collaboratively to create effective advertising campaigns that meet their objectives.
Business Development: Identify and pursue new business opportunities to expand the agency's client base and increase revenue.
Media Buying and Placement: Oversee media buying decisions and placement strategies across various channels, including TV, radio, print, digital, and social media.
Creative Direction: Provide guidance and support to the creative team to ensure the development of compelling and innovative advertising concepts and materials.
Budget Management: Manage the agency's financial resources efficiently, optimizing budget allocations to maximize campaign effectiveness and profitability.
Team Leadership: Lead, mentor, and motivate the agency's staff, fostering a positive and collaborative work environment.
Performance Tracking and Analytics: Monitor and analyze advertising campaign performance, making data-driven decisions to improve results and ROI.
Industry Trends: Stay up-to-date with industry trends, emerging technologies, and advertising best practices to drive innovation and maintain a competitive edge.
Vendor and Media Partner Relationships: Build and maintain strong relationships with media representatives and vendors to negotiate favorable rates and partnerships.
Qualifications and Requirements:
Bachelor's degree in Marketing, Advertising, Business Administration, or a related field. A master's degree is a plus.
Proven experience (typically 5 years or more) in media planning, advertising, or related fields, with a track record of successful campaign management.
Strong leadership skills with experience in managing and inspiring teams.
Excellent communication and presentation abilities, with the capacity to interact confidently with clients and stakeholders.
In-depth knowledge of media buying, digital marketing, social media platforms, and advertising analytics.
Familiarity with the Abuja media landscape and understanding of the local market dynamics.
A strategic mindset with the ability to think creatively and implement innovative advertising solutions.
Proven ability to manage budgets and financial performance effectively.
Problem-solving and decision-making skills to address challenges and capitalize on opportunities.
Proficiency in using advertising software and analytics tools.
Job Features
Salary
N110k plus 10% commission (Net) on projects secured