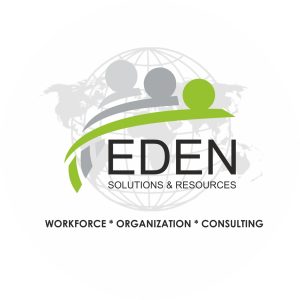 We are seeking a highly skilled and experienced Mechanical Engineer to join our water producing company in a supervisory role. The successful candidate will be responsible for overseeing the maintenance and operation of our production facility and supervising a team of factory workers. The ideal candidate will have 4 to 5 years of experience in a similar role, with a strong background in mechanical engineering principles and practices.
Responsibilities:
Supervise Factory Operations: Oversee the day-to-day operations of the production facility, ensuring smooth and efficient processes.
Manage and coordinate the activities of factory workers, providing guidance, support, and training as needed.
Ensure compliance with safety regulations and best practices to maintain a safe working environment.
Monitor production schedules and work closely with other departments to meet production targets.
Mechanical Engineering:
Conduct regular inspections and maintenance of machinery and equipment to ensure optimal performance and minimize downtime.
Troubleshoot and resolve mechanical issues and equipment failures in a timely manner.
Develop and implement preventive maintenance plans and schedules to ensure the reliability and longevity of machinery.
Collaborate with external suppliers and contractors for equipment servicing and repairs.
Recommend improvements in equipment design and manufacturing processes to enhance efficiency and productivity.
Quality Assurance: Ensure compliance with quality standards and specifications in all aspects of production.
Implement quality control measures and perform regular quality checks to identify and address any deviations or defects.
Participate in root cause analysis and implement corrective actions to prevent quality issues from recurring.
Documentation and Reporting: Maintain accurate records of maintenance activities, equipment performance, and inventory.
Prepare reports on production output, equipment performance, and maintenance activities for management review.
Collaborate with the management team to develop and implement strategies for continuous improvement.
Requirements:
Bachelor's degree in Mechanical Engineering or a related field.
4 to 5 years of experience in a supervisory role, preferably in a manufacturing or production environment.
Strong knowledge of mechanical engineering principles, equipment maintenance, and troubleshooting.
Experience in supervising and leading a team of factory workers.
Proficiency in using computer-aided design (CAD) software for equipment design and modification.
Knowledge of safety regulations and best practices in a manufacturing environment.
Excellent problem-solving skills and the ability to work well under pressure.
Strong communication and interpersonal skills to effectively lead and collaborate with cross-functional teams.
Detail-oriented mindset with a focus on quality and accuracy.
Professional engineering certification or licensure is a plus.
Job Features
Salary
N150,000 TO N250,000